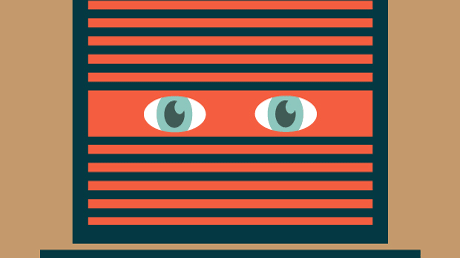 If you're looking for tips on online privacy, this article will provide you with some valuable tips to keep yourself safe from all the malicious trackers online.
Today, everything is digitally connected, and we even use some personal information on the website to access the data. So it becomes crucial to keep yourself secure both online and offline.
Online privacy is vital, and if you're worried about the misuse of your information or falling prey to identity theft, be rest assured, this article will help you improve your online privacy. There are a few steps that you can take to protect your personal information while visiting various entertainment, news, social media sites, etc.
Here are some tips for online privacy
Limit oversharing your personal information on social media.
The most important thing you can do to keep yourself safe on social media is not to overshare your personal information. When you provide too much information on social media channels, it becomes easier for hackers to steal your data that can be a piece of cake for them to access your financial details.
In 2018, Identity Theft Resource Center study found that 52% of people shared personal information on social media that was readily identifiable, and it was because of oversharing. They also found that around 48% shared information regarding their children, while almost 33% shared their location. And 42% shared information about their traveling plans. 
For privacy concerns, ignore the "about me" section on social media platforms. It is unnecessary to provide information about your birthplace because it can become an easy target for identity theft. It would be best to do some research on privacy settings and limit people from accessing your details. 
For your social media profiles, you should choose to create strong passwords to prevent hackers from logging in to your account with your name. You can create passwords using special characters, upper-lower case letters, numbers and stop using any accessible information like birthdate or year. 
Use incognito or private mode for browsing. 
You can surf the internet using private mode if you don't want the computer to save your browsing history. Today, browsers have their versions of privacy protection. Such as, in Chrome, it's called incognito mode, Firefox, it's called Private Browsing, etc., others won't be able to track your history if you turn on these private modes on your computer. 
Still, these modes aren't entirely private. Your ISP ( Internet Service Provider) can still see your browsing history even when in incognito mode, and the websites you browse can also trace. But as a result, it is the only best tool that can help you to keep your privacy from anonymous trackers.
Make use of various search engines.
Even if you entirely rely on the Google search engine for browsing, it is not necessary because people use various search engines anonymously for privacy concerns. These anonymous search engines don't share your history and can also block trackers from the websites.
Ensure that your mobile is safe.
Most of us tend to spend half of our time on our phones browsing, emailing, and watching videos rather than using laptops. And so it is vital to put equal effort into protecting privacy on phones as much as on our computers.
The first most important thing is to use a password for your phone. It might be troublesome every time you want to unlock your phone, but this provides extra protection from misusing it or if your phone gets stolen or is lost.
Also, download gaming apps with caution because these tools can contain dangerous viruses. It is best to download games only from legit sources. Another place to watch out for is dating apps. Many adult dating apps allow you to search to meet local MILFs near me, but they are also a common target for malicious actors. You should also not ignore software updates as they have essential protection that can save your device against viruses. Skipping them can leave your smartphone at risk and easy to attack.
Conclusion
If you follow these tips, it can save your device from any attacks and greatly help keep your device safe. You can also protect yourself from the internet by using high-quality antivirus, keeping your primary email private, using apps with end-to-end encryption, etc., because hackers are always looking to steal information online. …